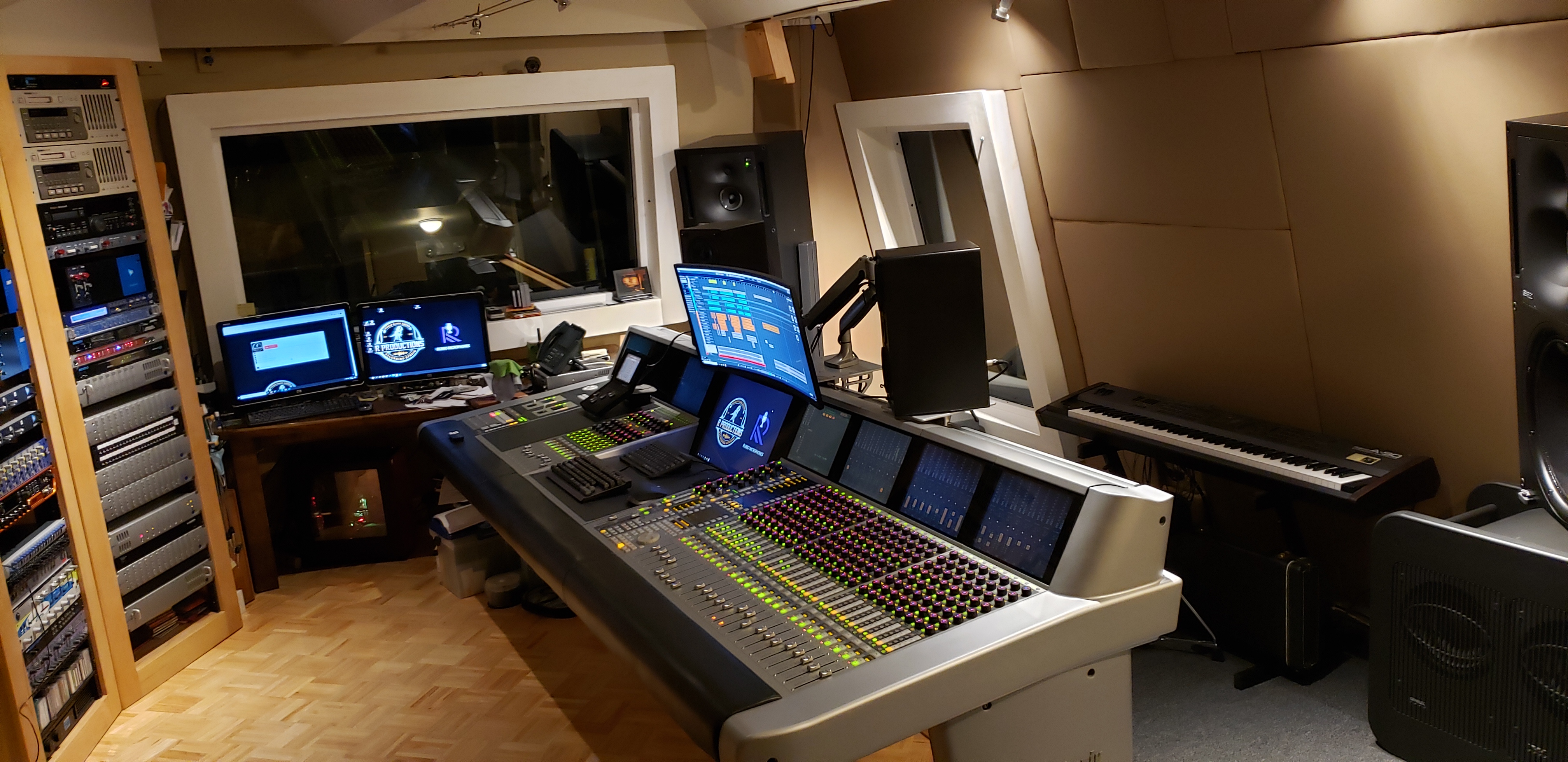 Equipment
Equipment 
Console
Euphonix System 5 Console
Full automated mix and recall of entire mix
4 band parametric EQ on every channel
Hi/Low/bandpass/notch filters on every channel
Compression with gate/expander on every channel
Euphonix AM713 AD converters
Euphonix MA703 DA Converters
Euphonix FC726 Digital Format Converter
Euphonix MC524 Comms Interface
RME HDSPe MadiFX – Zero latency
Colin Broad RM-6 for Sony 9-pin MMC sync to DAW's
Rosendahl NanoSyncs HD master clock
Monitors
Genelec main monitoring system – 1038B's, 7071A
Audix PH-25 Near Field monitors
DAW's
Nuendo 11
WaveLab Pro 10.0.40
Halion 6.4.0
Groove Agent 5.0.20
1000's of plugins from Waves, TC Electronic, Steinberg, Lexicon, Fabfilter, Slate Trigger 2, iZotope and SSL
Outboard Gear
TC Electronic System 6000 MKII Reverb/Mastering Processor
TC Electronic Finalizer Mastering Processor
API 550B EQs
API 527 Compressors
Avid Eleven Rack
Roland A-90 88-Key keyboard controller
Preamps
Euphonix ML-530, 24 channel Mic Pre
Neve 1073 Mic Pres
API 512C Mic Pres
API 3124+ Mic Pres
Focusrite ISA-828, 8 channel Mic Pre with AES/EBU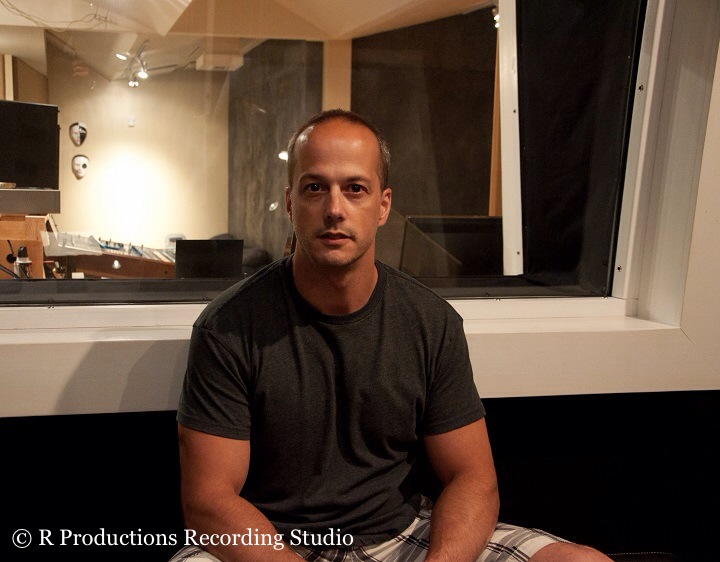 Peter Rubbo (Owner/CEO) has been a life long drummer musician who studied with some of the best mentors in the business. He started learning the drums from the age of five and still continues the study into the art. He's highly recognized as top tier Grammy-nominated drummer and is contracted to perform on numerous projects each year.
Peter played in the live show circuit for years where he developed his chops. He decided to build his first studio in 1991 out of Brockton Massachusetts. In 2000 he moved his studio to its new home in Bridgewater, Ma.
After 29 years in the industry and a Grammy-nomination, he continues to produce some of the best recordings in the industry.